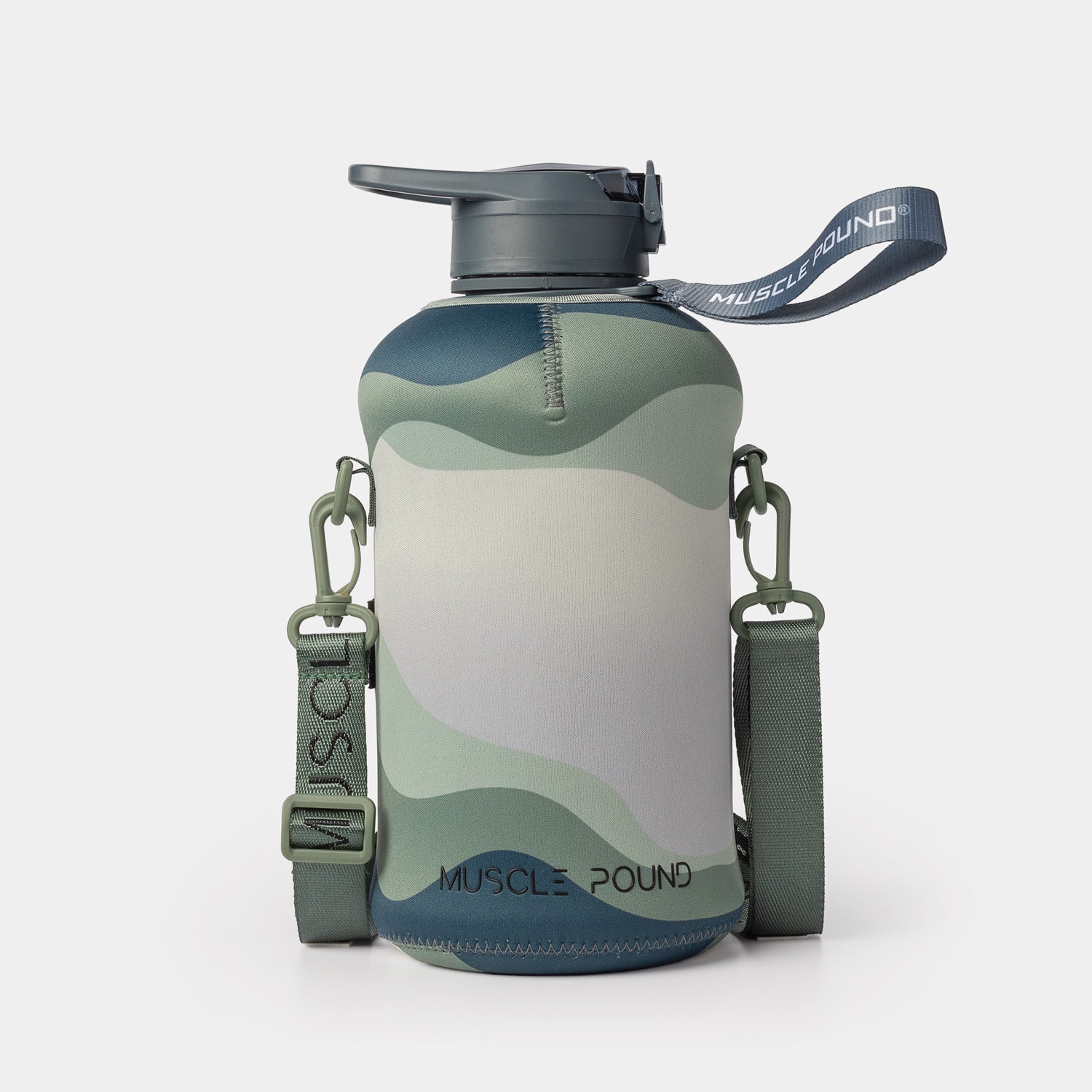 PRO JUG - ARMY
Sale price
$34.00 USD
Regular price
$49.00 USD
(/)
---
BUY 2 GET 30% OFF Discount Code: HYDRATE30
---
Refreshingly Safe: BPA-Free Design
Experience the assurance of safety with our half-gallon water bottle, meticulously crafted from BPA-free plastic. Not only is it safe for you and your family, but it also offers exceptional durability. This robust bottle withstands the rigors of daily life, ensuring you stay hydrated whether you're hitting the gym, embarking on a hiking adventure, or simply commuting to work. Its quality construction guarantees longevity, making it your reliable hydration partner.
All-Day Hydration: Insulated for Excellence
This water bottle is more than just a container—it's your personal hydration companion. It features an insulated sleeve that maintains your drink's cool temperature for hours, ensuring you can quench your thirst anytime, anywhere. Whether you're a runner, a hiker, or a busy bee going about your day, this water bottle will be by your side, keeping you refreshed and ready to face whatever comes your way.
Stay on Track: Motivational Time Marker
Our water bottle is designed to help you achieve your fitness goals. Its unique motivational time marker encourages regular water consumption, promoting weight loss, appetite control, and muscle gain. Ideal for sports, gym, fitness, camping, and travel, this 2.2L water bottle makes an excellent gift for family and friends. It's not just a bottle—it's a daily reminder to prioritize your health and well-being.
Easy Use and Care: Wide Mouth & Simple Cleaning
The water bottle features a wide mouth design for easy filling and cleaning. You can conveniently add ice cubes or fruits to enhance your drink's flavor. It also comes with a detachable straw with a silicone tip for safe and easy drinking. For cleaning, all it requires is a gentle hand wash with warm soapy water and a soft sponge. A product designed in Canada, this water bottle represents a perfect blend of style, functionality, and ease-of-use.
Colorful Choices: Your Style, Your Bottle
This half-gallon water bottle isn't just practical—it's also a statement of your personal style. Available in six vibrant colors, you can choose the one that best matches your personality or mood. Whether you prefer a coral, a refreshing blue, a vibrant red, a cool green, a sunny yellow, or a pretty pink, there's a water bottle waiting to become your perfect hydration partner.
DESIGNED IN CANADA
Quench Your Thirst with the Biggest Water Bottle
Stay ahead in your hydration game with our half-gallon water jug. This sports water jug holds up to 75 oz of water, making it the biggest water bottle in our collection. No need to worry about constant refills, our jug ensures you have ample water to keep you hydrated throughout your fitness routine or outdoor adventure.

Unparalleled Convenience with Our Half-Gallon Bottle
How many bottles of water make a gallon? With our half-gallon jug, you're halfway there. This convenient half-gallon water jug saves you the trouble of carrying multiple bottles. With its sleek design and easy-to-use cap, it makes drinking water a breeze, whether you're at the gym or on a hiking trail.

Embrace a Healthier Lifestyle with Our Hydration Jug
Drinking a half-gallon of water a day has never been easier. Our hydration jug allows you to monitor your daily water intake, encouraging a healthier lifestyle. With its clear markings, you can easily track how much water you're consuming, ensuring you're on track to meet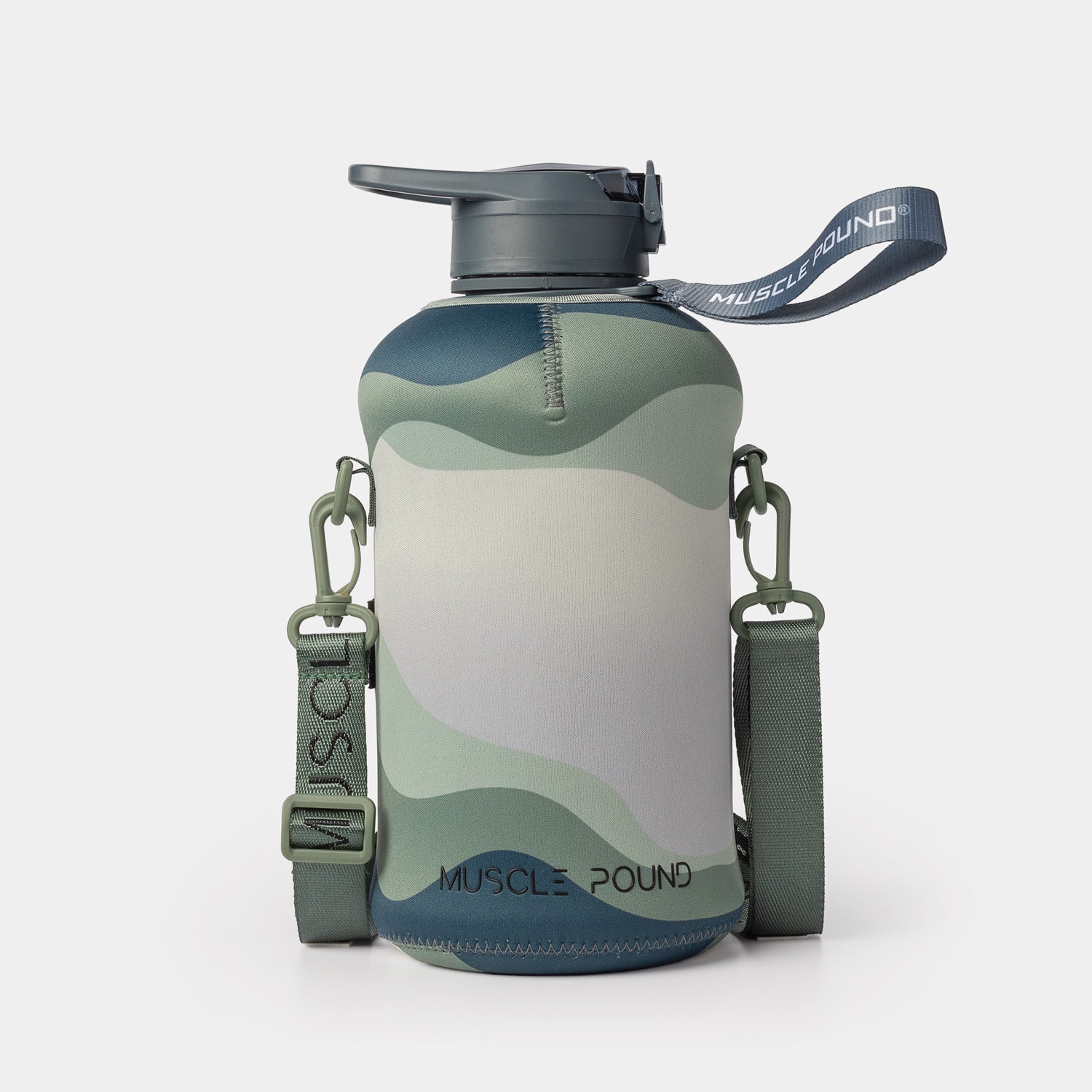 PRO JUG - ARMY
Sale price
$34.00 USD
Regular price
$49.00 USD
Choose options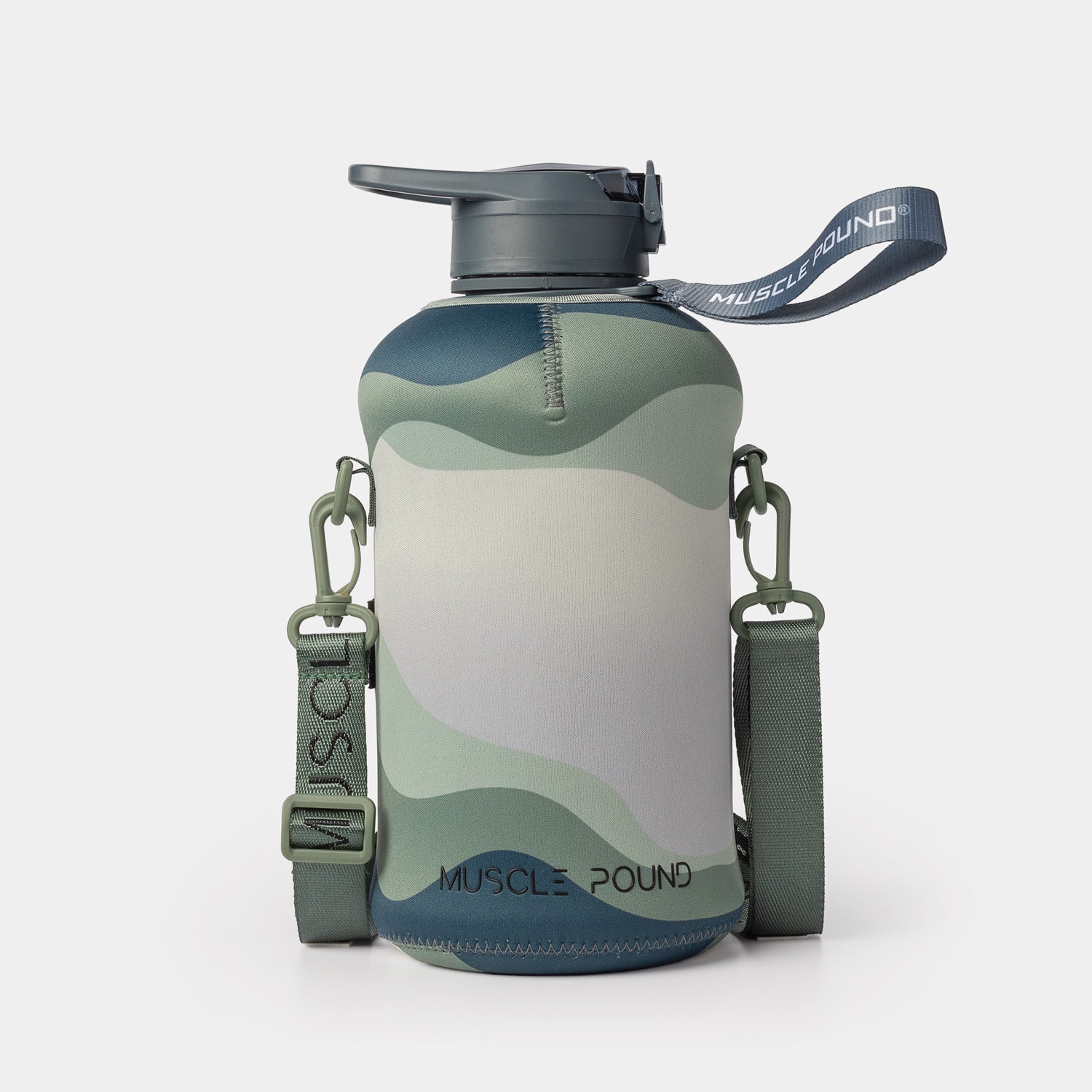 Sale price
$34.00 USD
Regular price
$49.00 USD
(/)
---
---
View details
Before/after
Showcase your product benefit by using before/after image comparison.
Inspiring, High Function, Awesome
Love the inspirational quote! There's no other product on the market with a jug like handle which makes it super easy to carry, the carrying case is stylish, love the phone and key holder! Loved it so much that I got two more. High quality customer service too!!
Dear Kristen,
Thank you for reaching out to us with your concern about not receiving your original package. We apologize for any inconvenience this may have caused.
We would like to inform you that a replacement package was shipped to your address in response to this issue. This replacement was successfully delivered on March 26th at 12:50 PM. The package was placed near your front door or porch, as per the delivery update.
If you still haven't found the package or are experiencing any further issues, please don't hesitate to contact our customer service team. We are always here to assist and ensure you have a satisfactory experience with us.
Thank you for your understanding and continued support.
Best regards,
MUSCLE POUND®
Customer Service
This review has no content.
This review has no content.
Great Quality! Made the perfect gift
Great Quality! Made the perfect gift
Amazing product, even better customer service!
I had been drooling over this bottle for a long time. I finally received it as a Christmas present, it's the PERFECT size, colours are vibrant. However it came it slightly defected. Contacted customer support it was by far the easiest fix! The new sleeve and bottle came so fast! I highly recommend any and all muscle pound products ! I wish they made them in kids sizes 😅